My mother always told me never to accept rides from strangers.
This, in general, seems like sound advice.
Until it's 8am on a Monday and you've been standing for an hour and a half out in the snow that forecasters swore up and down was going to melt overnight, waiting with zero success for a bus, ANY bus, that maybe perhaps might have the most remotely conceivable potential of getting you to a Skytrain station so you can make it in to work.
That's when your priorities start to shift…when your fingers and toes are starting to scream at you in the early stages of frostbite despite several layers of woolens, and you can't move around to get your circulation going because if you step even one inch out of the lineup at the bus stop, your place will be immediately assimilated like the Blob taking over a small Pennsylvania town…when the lady behind you with the complete lack of regard for your personal space keeps periodically deciding to shift closer and jostle you yet again because she spotted a few spare atoms' worth of room she thought she could squeeze into…when the heavenly aromas of people passing by with sugary seasonal lattes and greasy McDonald's breakfast items encourage your stomach to do its most convincing Chewbacca impression for the restless throng…
Suddenly, the idea of being stuffed into an axe murderer's trunk doesn't sound half bad. Gotta be warmer than the street corner, right?
So when a random woman pulls over in a large SUV, rolls down the window and calls out, "Anybody need a ride to Cambie?" you say, "Yes please!" and you and the four other strangers who responded in kind swarm into her vehicle like ravenous locusts before she has a chance to reconsider.
And because you have all the luck, she turns out to be a thoughtful saint of a person who drives skillfully and safely, is pleasant and easy to make small talk with, and doesn't bring out a chainsaw to lop off all your heads at the first red light.
It's a Festivus miracle!
Seriously though, to my mystery chauffeur – and all the other kind souls before her who stopped and offered lifts to various places to our sorry stranded crowd – my sincerest gratitude. I'd be lying if I said I wouldn't a million times over rather be at home in my pajamas sipping hot chocolate than sitting here making awkward eye contact with a big dying poinsettia in our drab little beige office, but okay yeah, showing up to work and getting paid like a responsible adult has its merits too, I guess, and I have nobody but you to thank for making that possible today and reminding me that awesome people do still exist.
I will pay it forward. Promise.
Anyway, enough of this gooey sh…show of emotion. Back to our regularly scheduled sarcasm.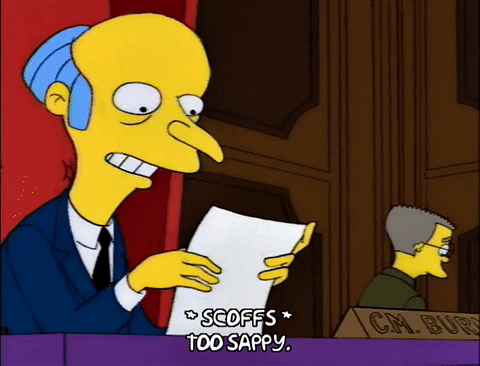 Save
Save