Look, it's not that I'm ungrateful.1 
(Yes, I'm back. Kinda sorta. Hi. *waves*)
When your in-laws book a week long cruise to the Mexican Riviera and pay for you and your husband to come along, you say, "Thank you, you shouldn't have!" and you do mean the "thank you", even if maybe perhaps you mean the "you shouldn't have" part just that little bit more because Mexico has never really been on your list of priorities, and neither has going on vacation with family members since you were, like, twelve.
But you don't get to complain about free vacations, especially when you and the hubster are trying to be real adults and save up real money for a real home that doesn't have salmon pink bathroom fixtures and kitchen cupboards whose ancient wood veneer curls like the Shirley Temple-est of wild birchbark at every edge, and when you also know from past experience that even with Christmas barely one foot out the door you'll still already be desperate for another another holiday by the time mid-January strikes, even if it means spending more time with the people who are part of the reason the last holiday didn't really feel that much like a holiday.2
At the very least, you know they mean well. And that's more than you can say for most people.
So you make a big show of expressing your gratitude, and you book the time off work…
…and then you proceed to quietly judge every travel planning decision that differs from what you would have done. But of course you don't actually say anything, because free vacation.
Not saying anything gets really, really challenging when departure day arrives and you're trudging through airport security bleary-eyed at 4 o'clock in the goddamn morning to catch the heavily discounted flights your benefactors have booked, but on the bright side most of what you do try to say just comes out as something resembling, "Guh. Mrphrpl buhzzrf," because eloquence does not exist at airport security at 4am.
Two flights and a packed shuttle later, we boarded a very large boat. Nutty Hubby and I made a beeline for our stateroom and its heavenly cloud of a mattress to indulge in a much-needed nap, because at that point our brains were incapable of any kind of rational thought beyond "BED. BED NOW." and you need your wits about you if you're going to tackle the true main goal of any cruise: eating and drinking yourself stupid.
Conveniently, it turns out that keeping your face perpetually stuffed with gourmet food and booze is a great way to stop yourself from grumbling about how your retiree in-laws have scheduled everyone for the 5:30pm dinner seating when you can't remember the last time you've deliberately sat down to an evening meal before 8.
We made three stops in Mexico. It was okay. We saw the beach where Nutty Hubby's parents first met. I took photos of crumbling houses and churches and cacti and got bitten by sand fleas. Twice Nutty Hubby and I missed out on nabbing Heracross, a region-exclusive Pokémon (yes, we still play Pokémon GO, fight me) because we had tours to catch, and I swear we are not bitter about that at all. NO SIR.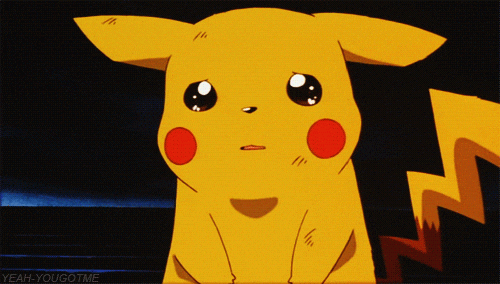 Would I visit again? Probably not. I'm sure there are parts of Mexico you can go where you aren't viewed as a walking wallet, but we didn't end up in any of them, and I'd rather vacation somewhere where my husband can actually take a picture of me on the beach without a photobombing fruit or jewelry vendor butting in to ask if Señorita would like a banana or a bangle bracelet while she poses with the palm trees.3
All told, I arrived back home as pasty white as before (bless you, sunblock), five pounds heavier than before (curse you, 24 hour food service), and feeling loved and appreciated yet somehow still more stressed and exhausted than when we left (bless/curse you, Nutty Hubby's family).
Then I made the mistake of checking social media, which I hadn't done on the ship because WHOA expensive internet.
That's when I discovered that four of my favorite YouTubers had been visiting Vancouver the exact week that I was away.
Would I have had the good fortune to run into them had I been in town?
Probably not.
Do I still reserve the right to tear my hair out over the 0.0001% chance I might have gotten to take a selfie or two with some of the awesomest people I follow online?
Abso-fucking-lutely.
Welcome to my first world problem hell.
At least Mexico had margaritas to wash down the sweat and regret.
---
1 This is a lie. This whole post is me being an ungrateful little shit and I'm fully aware of that, but then again we established pretty early on in this blog that I'm kind of a terrible person, so this should be old news.
2 Nutty Hubby's parents are wonderful people, it's just that I prefer them – and almost everyone else on the planet, for that matter – in small doses, and with several months of recovery time between said doses.
3 Obligatory apology to all the people of Mexico who I have offended with this post. I'm sorry. If it's any consolation I can't understand why anyone would want to visit a lot of Canadian cities either. I saw someone win a trip to Vancouver on Wheel of Fortune once and felt really bad for them.