Any die-hard fanatics of this blog (all 0 of you) might have noticed that yesterday's blog post happened to have come down with a mild case of being missing.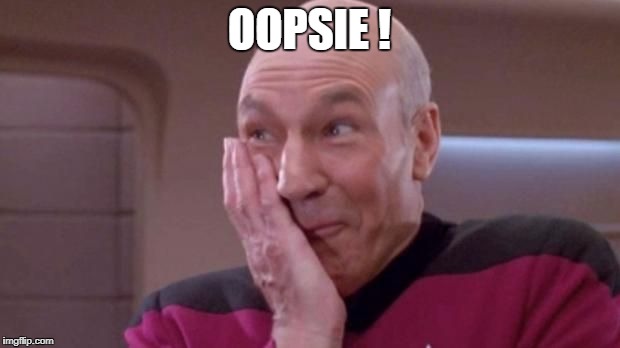 I would love to pretend that I wrote an entire long spiel about invisibility that was so incredible and evocative that the post itself spontaneously became invisible, but the more accurate scenario is that my brain is what went AWOL first, with yesterday's post simply following in its misguided footsteps.
I make no excuses for this, except for the following excuses:
1) insomnia has been kicking my ass lately and the sleep deprivation has reached problematic levels of mind meddling,
2) I had an audition for a musical Saturday afternoon which demanded every last bit of attention I had left to spare, and
3) basically every waking moment since said audition has been spent trying to get my audition song out of my head, which is made more difficult by the fact that this endeavor directly follows a full week of trying to get the damn song into my head.
I've finally somewhat succeeded with #3, except now I have the French version of "Dream A Little Dream Of Me" stuck in my head instead. Not that I'm complaining; it's a vast improvement, I just can't for the life of me figure out what made my brain select that particular ballad as its next earworm of choice when I haven't heard it in ages.
The audition went okay, for anyone wondering. Not great, not awful, just okay. I think. I've worked with the musical director and choreographer before, but the stage director was new to me and hard to read, so it's anyone's guess whether he liked me or not. Part of me wants to insist I have a shot at the lead. The rest of me is trying to shut that shit down pronto so I won't be super disappointed when they inevitably cast someone else.
Some might consider that pessimistic, but let's face it: I'm up against two dozen other women, some of whom I know for certain can out-sing and out-dance me any day of the week. If I were a man, I could sneeze as my audition piece and still get a part. As a chick, chances are I have a one-way ticket to chorus-town. A named role – any named role – would pretty much be a luxury for ol' Nutty.
I find out in a week or so. I'm trying not to think about it too much. "Trying" being the operative word.
At least that fucking song is gone.
♫ "J'veux pas voir derrière puisque j'en viens, vivement
demain…" ♪