Dear Thyroid,
Here it is, the start of a brand new year – a time of renewal, of positive change, of hope…
…and there you are, the same lazy asshole, wallowing in your own filth and doing absolutely nothing productive with your existence.
You make me sick.
Literally and figuratively.
You're a 2-for-1 sale on sickness.
Good job.
Fuck you.
---
Dear Tits,
Jesus Christ, Chesty La Rue, why can't you be more like Busty St. Clair? CUP SIZE IS NOT A RACE. I don't know what you think you're trying to prove, but nobody likes an overachiever. Why don't you just go ahead and shrink back down to a more reasonable order of magnitude like your sister there on the left and we'll forget this whole thing ever happened? I'm fed up with having the goddamn Odd Couple staring back at me in the mirror; sort your shit out.
---
Dear Legs,
Yes, we have started jogging again. No, it isn't the end of the world. Quit yer bitchin'. You think you have problems now? Just wait until I decide we're up to another squat challenge like the one we did last summer. THEN WE'LL SEE WHO'S LAUGHING. (Neither of us, because OH GOD IT BURNS.)
---
Dear Digestive Tract,
Thanks so much for choosing the past year to induct me into the "need to drink a tall, swirling glass of psyllium fiber every day to poop right" club.
Really. It's great. I don't feel like I've become my grandparents at all.
Not one bit.
---
Dear Booty,
I know you have one of the most thankless jobs around here, getting sat on all day and being in such unavoidably close proximity to my less endearing bodily functions (see above), but hot DAMN do you look good in those new workout pants I bought us.
I'm sure you already knew that from the way I've been staring at you in oh, I don't know, every reflective surface we pass, but I just thought I'd say it anyway, just in case you were somehow oblivious to how totally rockin' you are.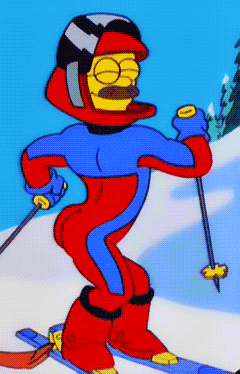 ---
Dear Uterus,
DIE IN A FIRE.
Save
Save
Save
Save
Save
Save
Save
Save