When I was fifteen and suffocating in the depths of suicidal depression, my parents took me to see a psychiatrist. He was a balding, unattractive man in his fifties, and he insisted on beginning every sentence with my name as if I had somehow forgotten it upon stepping into his office.

In less than five minutes it became clear to me that no matter what this man's training, no matter how many degrees and years of experience he had under his belt, he was painfully incapable of relating to a teenage girl. The insultingly obvious tactics he drew on to try and gain my trust, to convince me he could be a valued confidant, would have been almost comical had I been in any kind of state to remember how to laugh.
As things were, the most I was able to achieve was a sort of wry malevolence.
I couldn't help myself. I started to toy with him. I pretended to let my guard down slowly, began answering his leading questions exactly how I knew he wanted me to, and watched him smile and nod to himself in satisfaction, thinking we were making progress.
But we weren't. I found him smug and condescending, his drab neutral-toned office and its dim lighting oppressive, and the session useful only in that it taught me that a) my acting classes were paying off, and b) my path to mental health did not travel through a stuffy room with a small bald man in it. If this is what it takes to be sane, I thought, I'd rather be crazy.
The shrink was surprised and not terribly pleased when I informed him I wouldn't be coming back. "I strongly believe that would be a mistake. I think we still have important work to do," he told me sombrely. "You're obviously in a great deal of emotional pain and confusion, and you need help sorting out those feelings."
"Yes," I replied. "But not from you."
---
I don't regret my decision to leave that office and never return, nor do I regret turning down my mother's offer to try and find another counsellor I might like better. In keeping with my childhood motto of "NO, I DO IT!", I figured there was no one on this earth who would ever be better acquainted with my own mind better than me, so dammit, I had to be the one to get in there and fix it.
Of course, while I'd like to think I've done a fairly decent job of taking back the place and reminding the staff who's boss in the years since, I soon realized there's no "fixing" depression. Depression haunts you like a vengeful spirit whose unfinished business is merely to persist in being an asshole. It bides its time in the back corners of your mind emitting a malignant susurrus of lies and manipulations, turning up the volume ever so gradually, ever so imperceptibly, until the white noise of its deception drowns out all else.
Sometimes you manage to catch it before things get to that point, sometimes you don't. Sometimes you know damn well what it's up to, but your usual tactics for sneaking the volume control back out of its greedy paws fail, and you fall flat on your ass anyway.
I'm not flat on my ass at the moment, but I have been sort of paused in mid-fall; trying to decide whether to make a last minute mad scramble to regain my footing or just say fuck it and brace for impact.
I'll be honest, I still don't know which way things are going to go.
But I just wanted to pop in and say hi anyway, even if all I have to write about is why I haven't felt like writing about anything lately.
So hi!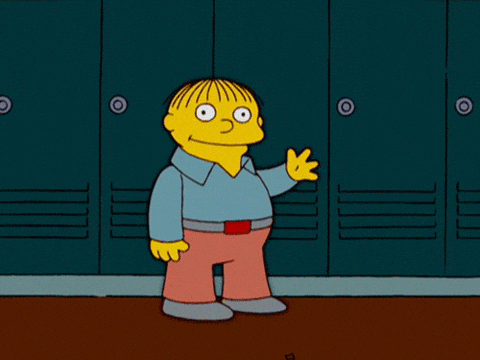 Anyway, what's new with all of you?